Get Fit And Learn Incredible Self-Defense Skills In Our BJJ Classes
Are you ready for a total-body challenge? Come see us in Stafford today and take on the best Brazilian Jiu-Jitsu Classes in town. This ground-based self-defense discipline takes size and strength completely off the table, focusing instead on establishing superior leverage and technique.
Flll out the short form on your screen to learn more about everything we have to offer at Warrior Martial Arts.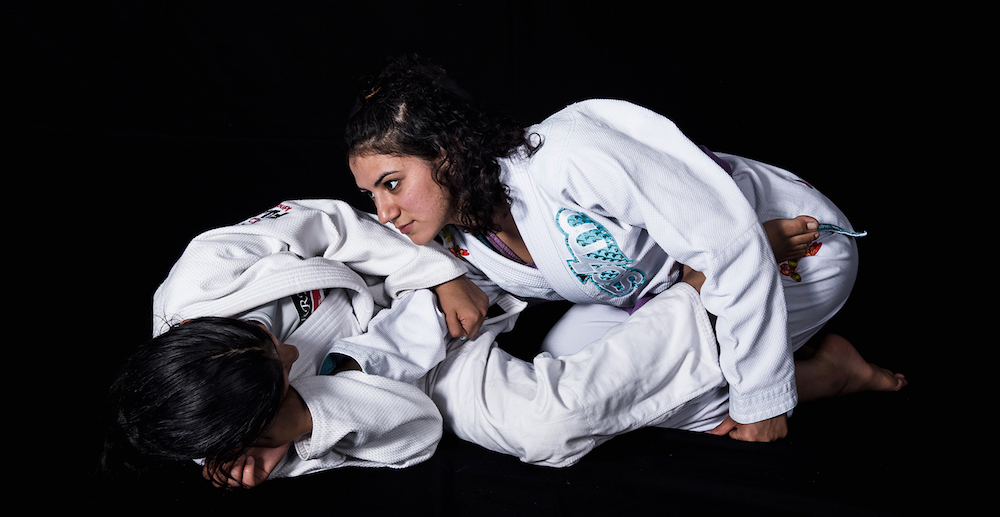 Why Is Our Brazilian Jiu-Jitsu Program Right For You?
Did you know that a majority of real-world altercations end up on the ground within a matter of seconds? Whether you're training for sport or for self-defense, there are few systems as effective as Brazilian Jiu-Jitsu.
From day one, you'll learn how to use your opponent's size and strength against them, maintaining momentum from start to finish. Our Brazilian Jiu-Jitsu Classe can teach you how to transition from stand-up striking to ground-based maneuvers and how to protect yourself the entire time.
At Warrior Martial Arts, you can take on:
Powerful throws and takedowns
Efficient transition strategies
Incredible locks, chokes, and holds
Proven submission skills from any position
PLUS, You Can See Total-Body Results From Day One
So BJJ is not all about size and strength. But that doesn't mean you don't want to develop some.
Our Brazilian Jiu-Jitsu Classes are offering you a total-body workout that can keep you motivated like never before. We help you progress through each skill with hands-on instruction and push you to move faster and more effectively than you did last week.
At Warrior Martial Arts, we're committed to helping men and women all across Stafford County:
Develop functional strength and lean muscle mass
Improve your athleticism one step at a time
Build incredible cardiovascular endurance
Generate more speed and agility
Our Brazilian Jiu-Jitsu Classes Have Something For Everyone In Stafford County!
Don't miss out on this dynamic self-defense system at Warrior Martial Arts in Stafford. With us, you can combine the best aspects of fitness and self-defense and see incredible results in no time.
Just fill out the short form on your screen to learn more about our Brazilian Jiu-Jitsu Classes and everything else we have to offer!