Take On The Art Of 8 Limbs With Our Muay Thai Classes
At Warrior Martial Arts, you can learn to strike with every limb of your body. Our Muay Thai Classes are teaching the art of eight limbs to everyday men and women - regardless of your age or experience level.
In no time, you can build the best stand-up striking skills and enjoy total-body strength and speed.
Fill out the short form on your screen to learn more or come see us in Stafford today!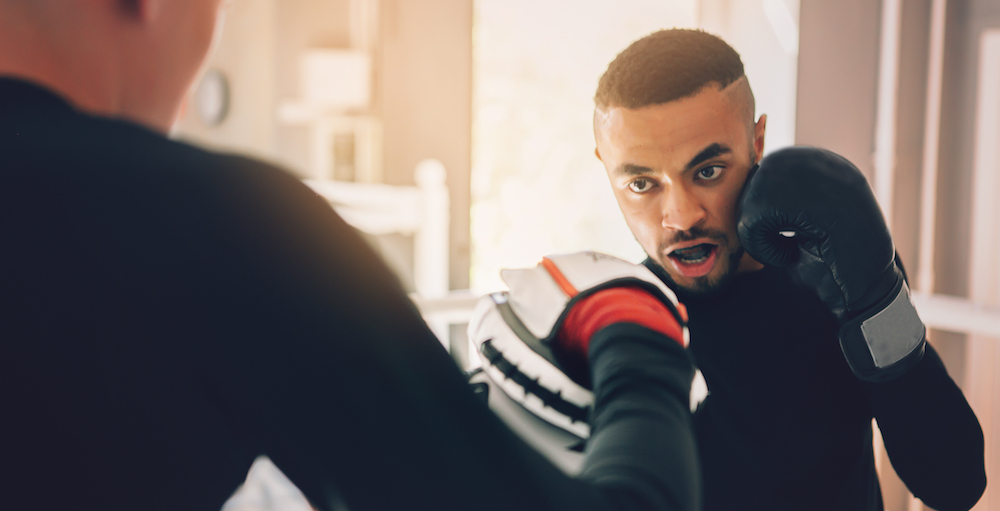 For Self-Defense Or Competition Training, Our Muay Thai Classes Have You Covered
Are you looking for a great workout that can keep you safe in your everyday life? Maybe you're interested in building high-level skills that can help you come out on top in any competition?
No matter what your goals might be, our team has you covered at Warrior Martial Arts in Stafford County. Our Muay Thai Classes include hands-on instruction for all ages and abilities.
We're helping you strike with power and speed like never before and learn something new every day. Come see us today for:
Powerful striking using your fists, feet, knees, and elbows
Incredible balance and coordination
Lightning-quick reactions to a threat
Proven competition strategies to help you overcome any opponent
And Don't Forget The Total-Body Fitness Success
That's right! Our Muay Thai Classes are offering you a great total-body workout with a high-energy system that helps you burn fat, build strength, and see sustainable results like never before.
It doesn't matter if you're a complete beginner or an accomplished athlete, we can help you find success one step at a time.
At Warrior Martial Arts, we're giving Stafford County the chance to:
Burn fat and build strength
Enjoy healthy, sustainable weight loss
Develop lean muscle tone
Stay motivated to train week after week
Join Us In Stafford County For Our High-Energy Muay Thai Classes Today!
Change the way you train and kill two birds with one stone in our Muay Thai Classes. We're helping men and women across Stafford County enjoy a great total-body workout and learn effective striking skills at the very same time!
Just fill out the short form on your screen to learn more!